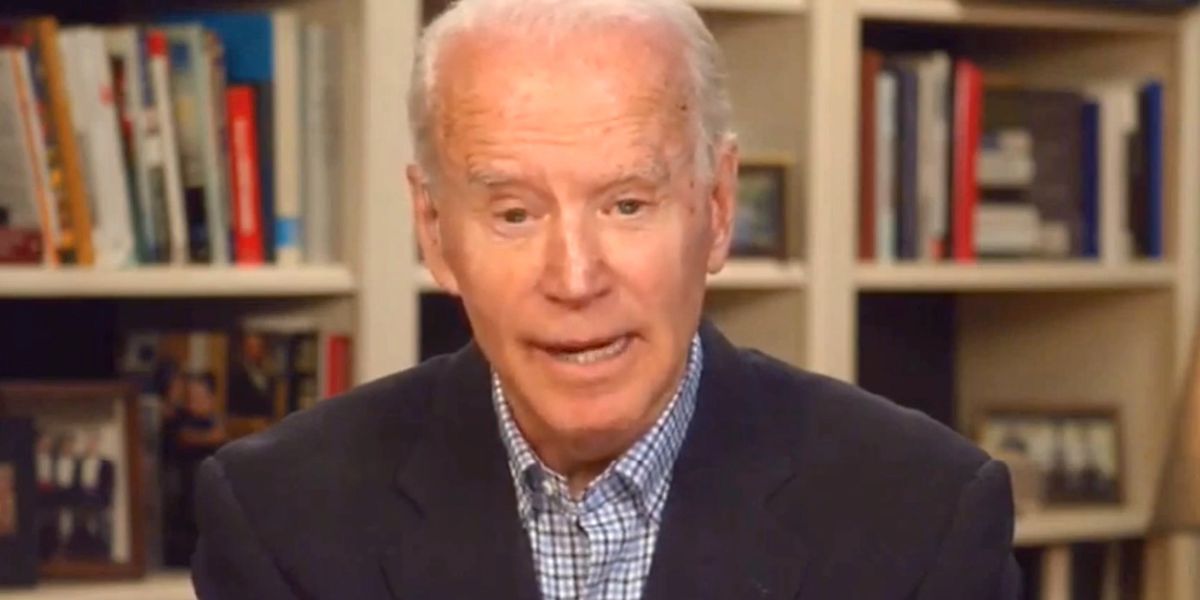 Democratic presidential frontrunner Joe Biden misrepresented the approval rating for the president during a live video stream and was instantly fact-checked by a reporter.
The former vice president was discussing the response to the coronavirus pandemic when he claimed erroneously that the approval rating for President Donald Trump had not improved.
"So it's all about urgency, and I noticed that the president's numbers in the public have gone up and handling this crisis, but they haven't gone up in terms of his presidency," claimed Biden.
Associated Press reporter Alexandra Jaffe informed Biden that Trump's overall approval had climbed in a recent Gallup poll.
"Gallup did show he is now at 49 percent job approval, which is a reversal from a few weeks ago," Jaffe said.
"So it's just an interesting development," she added, "it does suggest that the American people see him as a stronger leader than you've been characterizing him."
"Well I hope that he's so strong that he's up way above that, because we need the help now," Biden responded.

Biden is far ahead in the delegate count against Sen. Bernie Sanders (I-Vt.), but many of his supporters are worried that his lack of public appearances over the coronavirus pandemic might hurt his campaign.
Here's the video of the exchange:
[embedded content] Biden Corrected for Claiming Trump's Approval Numbers Haven't Gone Up www.youtube.com
[H/T: Free Beacon]