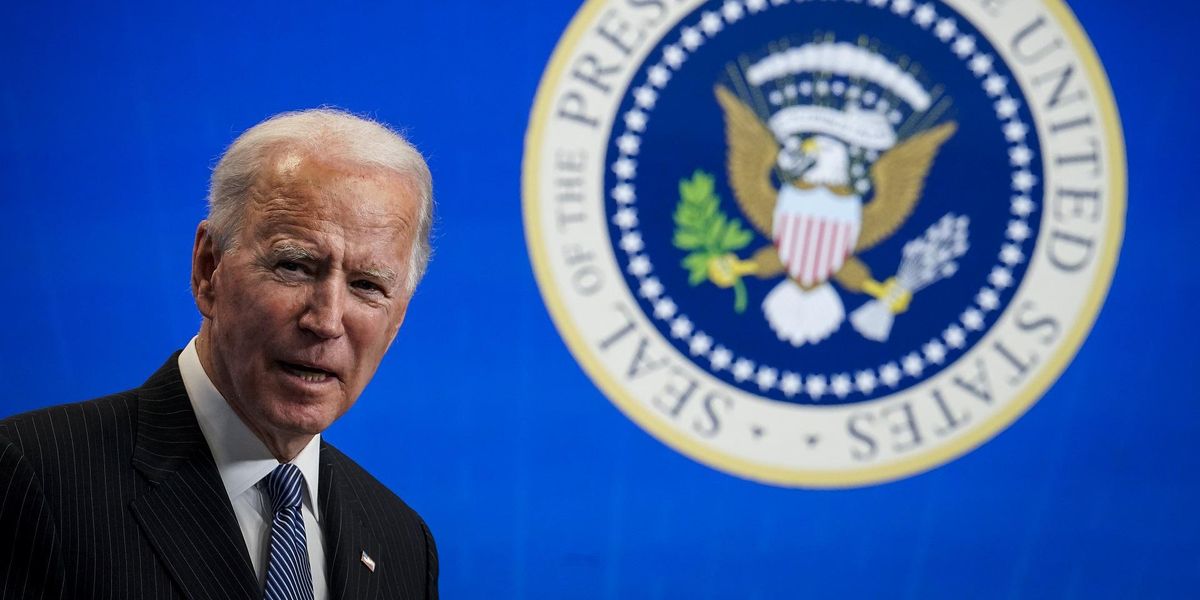 President Joe Biden has reacted to Republican Rep. Chip Roy of Texas telling him to "kiss my a**" over the president's federal mask mandate, calling the congressman's remark "not very American."
But Roy stands by his statement, and begs to differ on whether the comment was "American."
What are the details?
Biden floated the implementation of a nationwide mask mandate months before the election, and reiterated his vow before taking office.
Last month, Biden promised on Twitter, "On day one, I'll sign an executive order to require masks everywhere I can."
Roy responded, "On day one I will tell you to kiss my a**."
On day one I will tell you to kiss my ass. #StandUpForAmerica https://t.co/1Yqygxcu69

— Chip Roy (@Chip Roy)1607546568.0
During a speech Tuesday, Biden emphasized that "experts say that wearing masks from now just until April would save 50,000 lives" from COVID-19.
The president went on to remind the public that he had already implemented his mask mandate, before referencing Roy's comments without mentioning his name.
"One congressman pointed out — he used very colorful terms to say — 'wearing a mask I'd tell him to kiss my ear, I'm not gonna wear a mask,'" Biden said. "Well, guess what, not very American."
Pres. Biden calls out an unnamed congressman who refuses to wear a mask https://t.co/bWvD6wC7MM

— NowThis (@NowThis)1611698816.0
In response, Roy told RealClearNews, "It's not my most Christian statement but it's very American."
Biden signs executive order on mask mandate
Biden initially promised a mask mandate that would cover the entire U.S., but admitted that it even if it were deemed constitutional, such a sweeping measure would be difficult if not impossible to enforce. Instead, he imposed an executive order requiring masks on federally owned property and on modes of interstate travel such as airplanes and trains.
The mask mandate was the very first executive order Biden signed last week within hours of taking office. He also promptly violated it for all to see, when he appeared without a mask while cozied up to his maskless family during his evening inaugural celebration at the Lincoln Memorial.
In response to questions over Biden floating the mandate, White House press secretary Jen Psaki defended the president, saying that he was "celebrating," and argued that "we have bigger issues to worry about at this moment in time."